Some highlights from this weekend's Event Driven Monitor
Have a friend with an ED ("Event-Driven") problem?  Forward this newsletter to them and they can sign up for their own ED fix right to their inbox:
---
The Event of the Week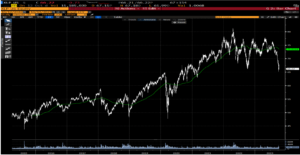 Staples getting sold hard…
We genuinely worry that the market is having one last speculative orgy now that the Fed is on pause, while forgetting that after the pause, the bottom usually falls out. In particular, we worry that the pause is what sets off Phase 2 of the duration crisis.
For that matter, consumer staples (chart above) have historically been where investors hide during a market rout. In a rude twist of fate, these names are also getting sold hard. Partly due to them simply tracking interest rates (they got bid up to insane levels), partly due to inflationary pressures, partly due to stores taking share with white-labeled product, and partly due to newer brands that can harness social medial for their marketing…
---
Kuppy's Tweet of the Week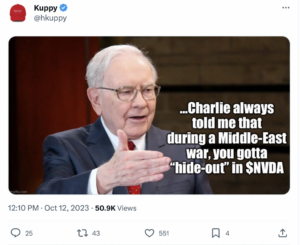 The Magnificent 7 are singlehandedly keeping the market afloat
---
Chart and Kliff Note of the Week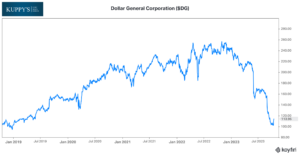 Todd Vasos is back at DG to see if he can steer it back to its former glory. He doesn't skip a beat with a guide down across the board included at the bottom of his return press release.
---
Friends of KEDM
Kuppy was on the Stansberry Investor hour podcast this past week for an update on his outlook and favorite themes.
Our friends at The Energy Cable did an analysis of oil prices following major crises events like the one we are currently experiencing with Israel and Hamas.
We are hosting Marcus Frampton, the CIO of the $75bn Alaska Permanent Fund for our KEDM members only happy hour this Friday after market close. Take a trial and join us…
---
Kuppy's Event Driven Monitor scans over 20 corporate events for market moving information and distills them into our propietary "Kliff Notes."  One profitable trade should more than cover an annual subscription and access to the Event Driven chatroom!