Some highlights from this weekend's Event Driven Monitor
Have a friend with an ED ("Event-Driven") problem?  Forward this newsletter to them and they can sign up for their own ED fix right to their inbox:
---
The Event of the Week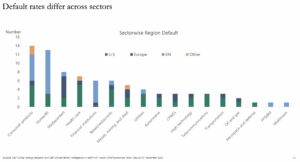 Red Bull and Vodka Anyone?
It's been relatively quiet in Event Driven as macro has taken center stage. While the world doesn't need another macro perspective (especially from an Event Driven newsletter), we've mentioned bankruptcies and credit a handful of times this summer, so when Apollo released their Credit Market Outlook chartbook this week, we grabbed a cup of coffee and settled in. It's really nothing we haven't already discussed in past issues of KEDM but some of their visuals seemed to cut right through the noise and are worth noting..
First up, they are making the point that a new default cycle is upon us with interest coverage ratios dropping fast. But thus far its been somewhat isolated. (Side note – if you let your eyes drift to the right, you can see where KEDM is hiding out…)
---
Kuppy's Tweet of the Week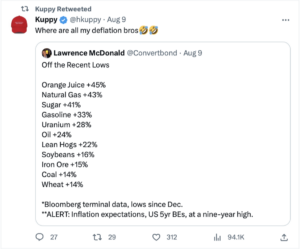 Commodities enjoying a nice bounce…
---
Chart and Kliff Note of the Week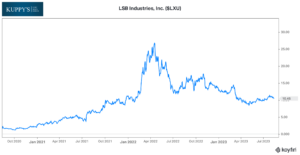 New to the buyback list, LXU took in ~$20m YTD or appx. 3% of the Company. As we noted above in Cluster Buys, our friend Bob Robotti remains active in the name and mentioned it a few times on our recent Happy Hour. As well, Robotti scooped up 5.8% of the company and switched to a 13D, so we reiterate it in the 13-D monitor. The filing shows no specific purpose for the purchase but will keep an eye just in case.
So, we have this one popping up in the Cluster Buying Notes (sort of), Buyback Notes, and the 13-D/Activist Monitor…
---
Friends of KEDM
---
Kuppy's Event Driven Monitor scans over 20 corporate events for market moving information and distills them into our propietary "Kliff Notes."  One profitable trade should more than cover an annual subscription and access to the Event Driven chatroom!